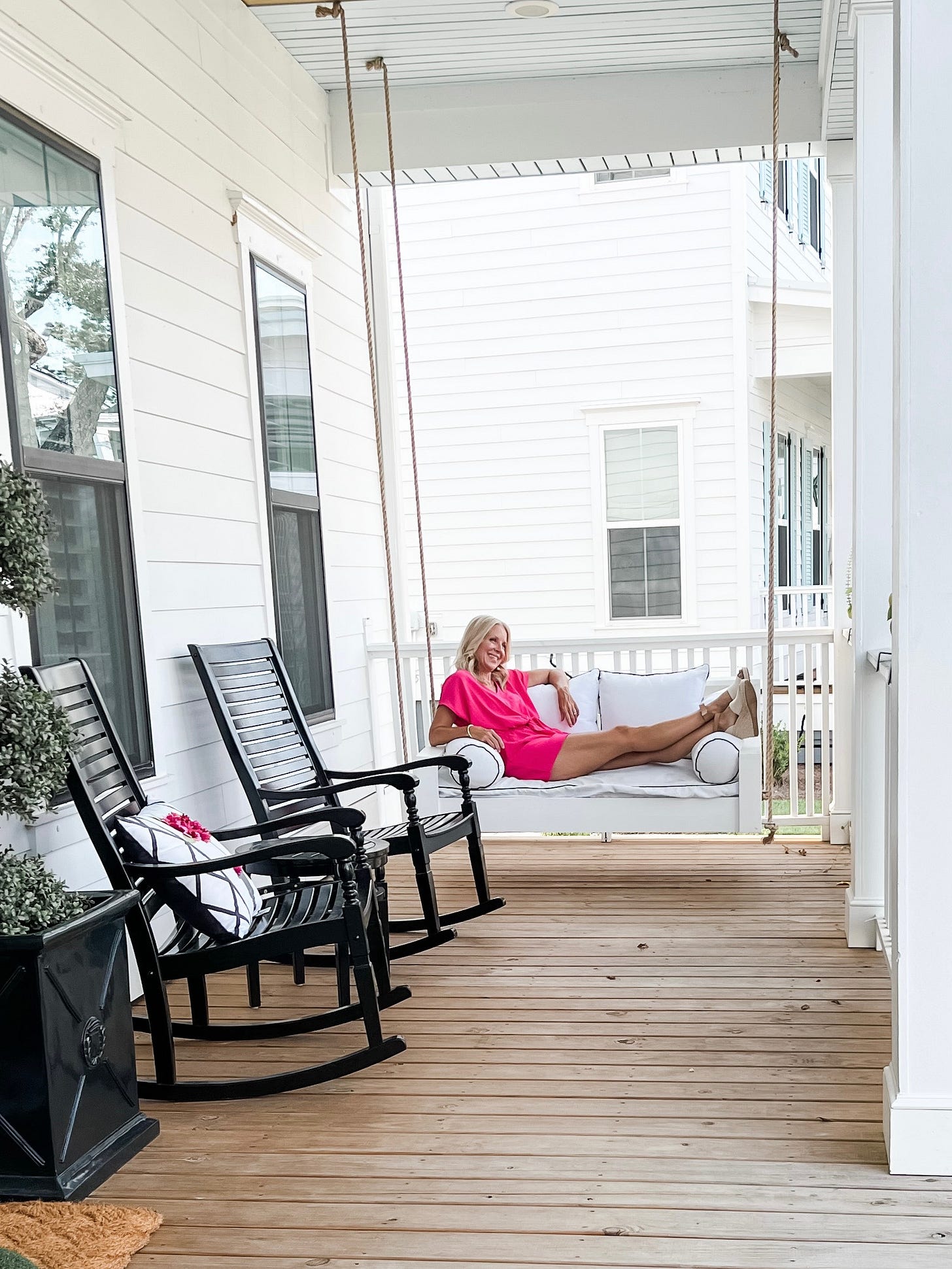 This has been a summer of yes.
"Mom, will you cut me up an apple?" Yes.
"Will you go tubing with us?" Yes.
I say yes because two of my children can't be trusted with a sharp knife and might lose a finger.
I say yes even though I've sworn off water sports and might accidentally punch myself in the nose when I fall off the tube (that happened).
I say yes when they ask for a last-minute ride to a friend's house. I say yes to going down the waterslide. Yes to making chicken wings for dinner even if that means an extra trip to Costco.
I say yes for them. But lately I've noticed that I'm also saying yes for me. I say yes because I want to experience how it feels to live my life. Not just think about living it, daydream about living it, take pictures of living it, or write about living it. But fully, actively live it. I'm not sure if it's something I'll ever master, but perhaps the real living is in the practice, in the moments when I decide, again and again.
I only went tubing one time this summer because actively living my life doesn't mean my body likes to be bounced around like a kernel in a popcorn popper. Sometimes saying yes once is exactly enough.
Living in a season of yes doesn't mean I ignore my instincts and basic common sense. It means that when I feel a glimmer of maybe, I turn it into yes without overthinking it and before I have a chance to talk myself out of it. I don't justify saying no by considering all the reasons I'm comfortable right where I am.
I've spent most of my adult life and motherhood years learning how to say no. I became aware of the people-pleaser in me and discovered healthy boundaries. Sometimes, living a fulfilling life means saying no to things—creating space—and sometimes, it means saying yes.
Right now, it's time for more yes.
Are you in a season of yes or no? Or perhaps, a season of both?
This week on Instagram:
More book news:
"Girl in the Spotlight" will be available for preorder in just a few weeks! As a subscriber to Hello Friday, you'll be the first to know! Stay tuned, and invite your friends to subscribe to Hello Friday, too!